Home insulation for Wokingham, Bracknell and Reading
Insulation can protect you from rising energy bills as well as improve the warmth and comfort of your home. But to get the right solution, you need a professional home energy survey, and an experienced insulation installer.
Installing insulation in Berkshire for over 40 years
As the leading insulation installers in Berkshire, we've got the knowledge and the expertise to make your home energy efficient. We've helped with properties large and small in the area, finding the best solutions to warm up homes and save money on energy bills, year after year.
Are you losing up to a third of your heating1?
We find many homes in Berkshire are not insulated at all. Some may already have insulation installed, but it doesn't meet today's recommended standards.
Without insulation, your home could be losing around a third of its heat through the walls, and up to a quarter through the loft or roof space.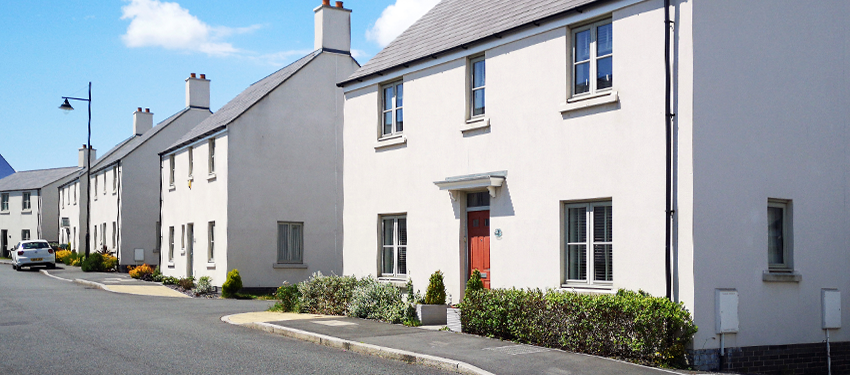 Save up to £650 a year on energy bills2
By installing Solid Wall insulation households could save up to £650 a year on energy costs, depending on the size and type of the property. A Solid Wall installation improves the home inside and out, creating warmer rooms as well as giving an attractive makeover to outside walls.
Cavity Wall insulation can cut wasted energy and keep the home a lot cosier. Households could save up to £4803 every year on heating bills.
Even installing something as simple as Loft insulation could help save up to £5804 a year on energy bills.
Home insulation in Berkshire from the experts
We're the trusted local insulation installers for areas around Wokingham, Bracknell and Reading. See what many satisfied customers say about our service.
Our approach is to treat every home as unique. So whether you're living in a large house, a bungalow or a flat, our professional no-obligation home energy assessment will ensure you get the right recommendations, along with a clear quote for the work.
Insulation grants and funding in Berkshire
InstaGroup is approved to access grants and funding on behalf of eligible customers. This could cover the cost of installing a range of home energy efficiency improvements.
If you qualify for free insulation* through the ECO scheme or a Bracknell Forest council or Local Authority grant we can let you know – and even help you to apply. Get in touch to find out more.
More than insulation
We know that it can take more than insulation to make a house energy efficient. That's why we can offer a 'whole home' solution that includes windows, doors and heating.
We can upgrade heating systems to replace inefficient boilers, and we're getting ready to provide low carbon alternatives for home heating such as air source heat pumps and solar energy.
Extending or improving your home?
InstaGroup can work with builders to insulate a new home or an extension.
If you're improving or adding to your existing property, we can insulate your extension or new building annex at the same time. We insulate from the inside, which helps to streamline the building process and also ensures external walls stay immaculate.
Insulating homes in Wokingham, Bracknell and Reading
InstaGroup installations are carried out by qualified technicians using accredited materials, with 25-year guarantees for workmanship.
To find out how we could improve your home's energy efficiency, ask about a no-obligation home energy survey or call the friendly team at InstaGroup on 0800 526 023.